Current Promotions @ Prego
最新活动@帕戈意大利餐厅
一整只龙虾的创意料理
LIVE LOBSTERS ARRIVE PREGO
走进帕戈意大利餐厅,您会发现一个硕大的海鲜鱼缸,里面畅游着各色虾兵蟹将。为了把这份新鲜的海味带给食客,意大利大厨Saverio倾情奉上龙虾先生创意套餐 – 一整只龙虾用四种烹饪方式所呈现的奢华美味。

*价格:人民币 688/每位 (午市+晚市,每日供应)
如果你不是龙虾控也没有关系,因为在帕戈的海鲜鱼缸里还有产自英国的面包蟹、美国的珍宝蟹以及法国生蚝,所有的海鲜均养殖于帕戈的生猛海鲜鱼缸内,每一种食材可让大厨按你所喜爱的一种或者两种方式进行烹饪,所有海鲜均现点现做,绝对新鲜。

Prego unveils its newest dining oering, Mr. Lobster, a five-course set menu in July as well asits live seafood tank showcasing Boston lobster, blue lobster and brown crab from the U.K.,U.S.A. dungeness crab, and French oyster.
Carefully crafted by Chef Saverio, the Mr. Lobster set menu is prepared using a combination of modern and traditional recipes and begins with a chef catching a live lobster approximately 700g from the seafood tank.
*Price: RMB688 per person, available for lunch and dinner every day.
A la carte dining is also available where diners can select their favourite seafood from the livetank and have them cooked by Chef Saverio to their liking.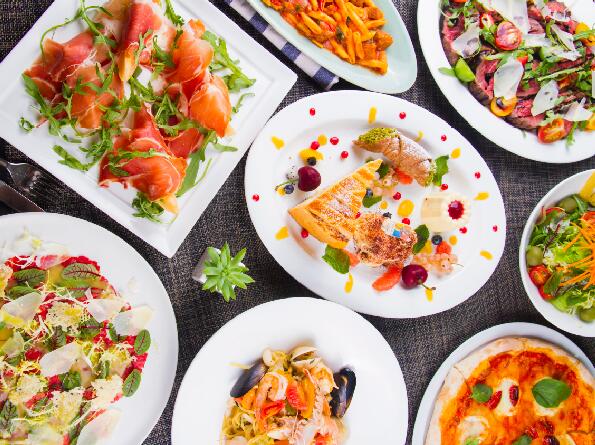 帕戈特别菜单 来自妈妈的味道 & 热情的款待
MENU DELLA MAMA & A CASA MIA@Prego
意大利大厨Saverio献上两款精心制作的特别菜单。Della Mama是Saverio母亲祖传的家庭式4道式佳肴,A Casa Mia则是朋友间相聚、分享美食的首选。
Della Mama – 人民币258元/每人
A Casa Mia – 人民币268元/每人 (至少4人起订)
Italian Chef Saverio invites you to taste two delightful menus carefully designed to enhance your Italian dining experience. Choose either "Menu Della Mama", a 4-course menu crafted with the help of Saverio's mama or "A Casa Mia", a 4-course menu that's perfect for sharing amongst friends.
Della Mama – RMB 258/per person
A Casa Mia – RMB 268/per person (only served per table with a minimum of 4 persons )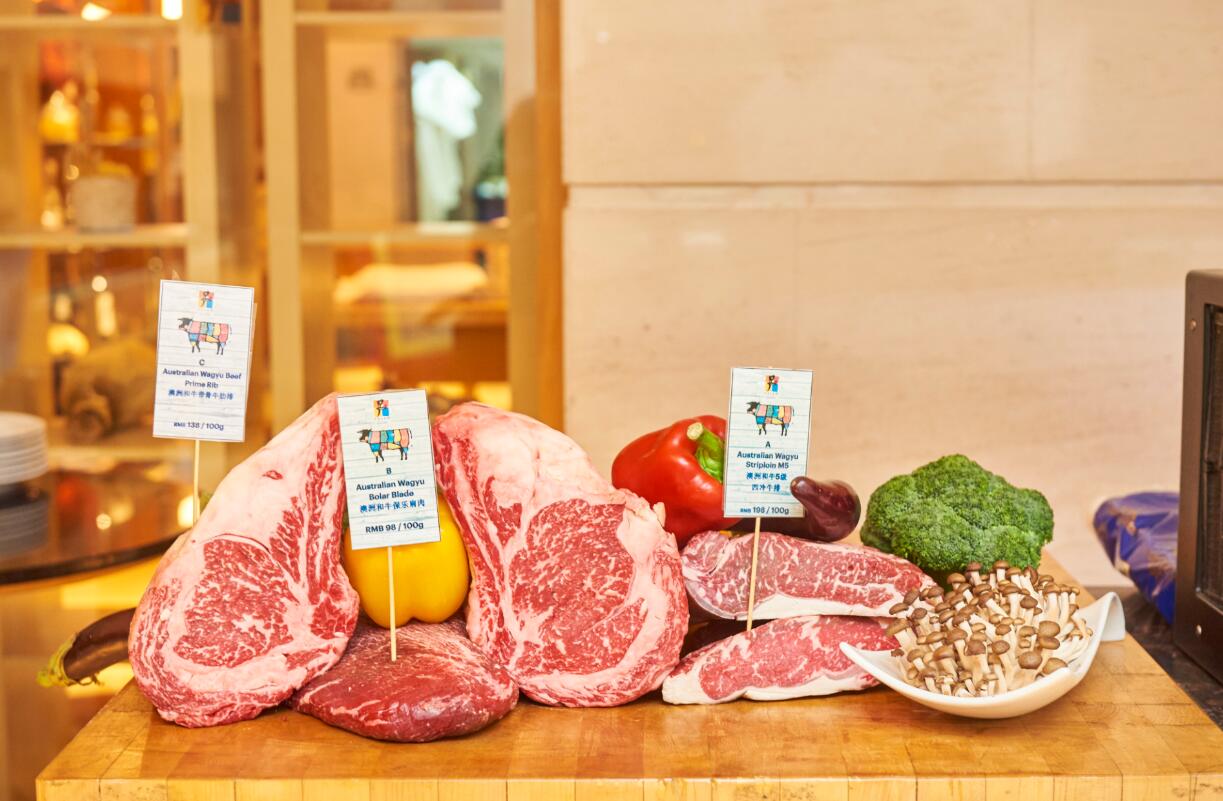 献给肉食爱好者
For the love of meat!
肉食爱好者们可在帕戈牛肉柜台挑选由大厨精选的高品质澳洲和牛牛肉,选取您所中意的澳洲牛肉部位和调味酱汁及配菜,一块只属于您的牛排就新鲜出炉啦!
Carnivores can now choose their favorite cut and size of Wagyu beef paired with various
types of vegetables. Once you have decided, simply let our chefs know how you like it
cooked and your preferred sauces. Enjoy!