Dining at The Westin Bund Center, Shanghai

The Westin Bund Center, Shanghai offers an exciting range of award-winning restaurants, serving international and local favorites using only the freshest ingredients and seasonal produce. To see the hotel's dining promotions, please visit our latest enewsletter.
From The Stage, located on the first floor, to The Crystal Garden on the 5th floor, or Prego Italian restaurant on the 2nd floor, you have a variety of dining options for breakfast, lunch and dinner daily. Please contact Service Express for more information or reservations.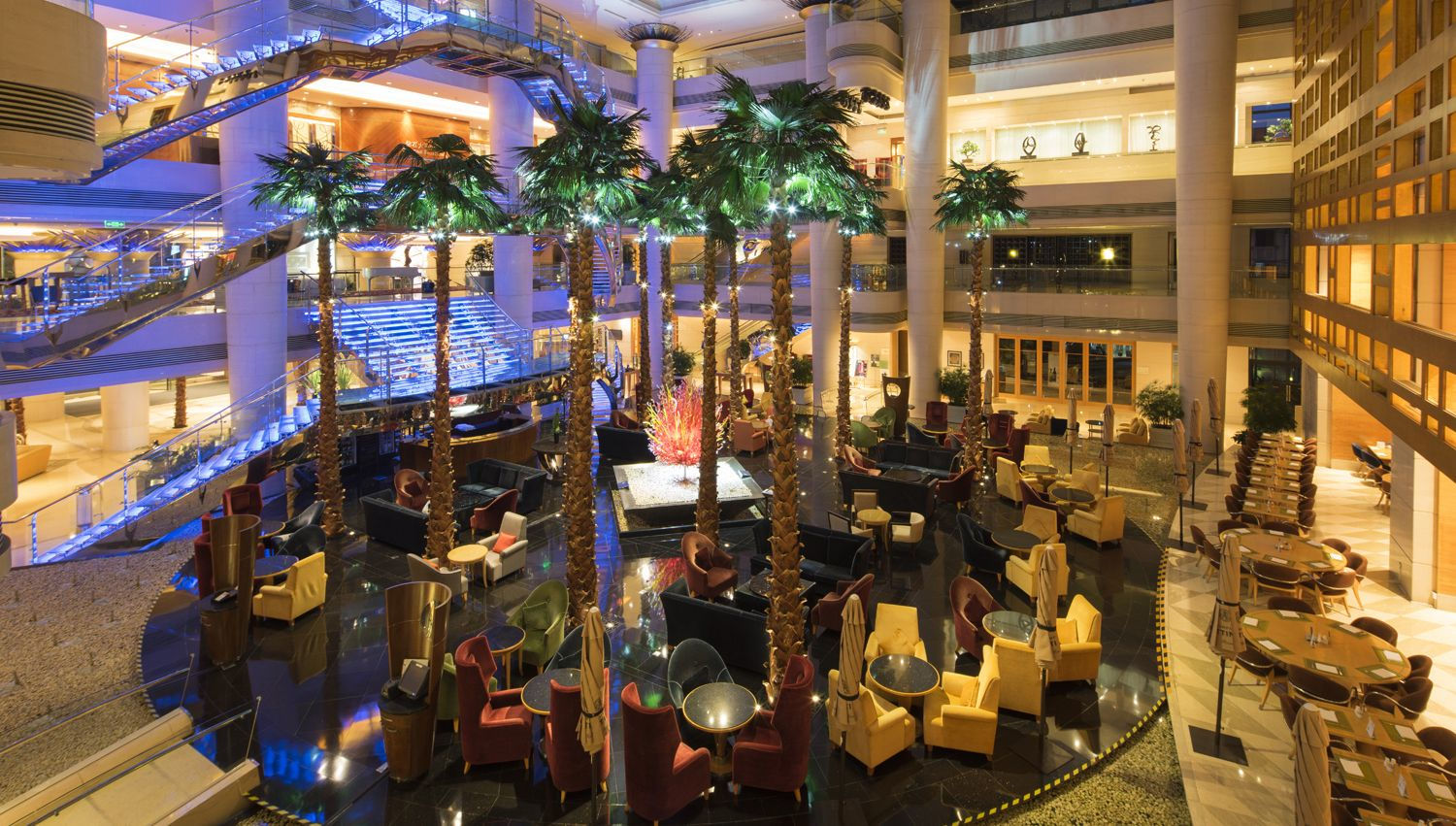 Heavenlies Level 1
7:00a.m.-12:00 midnight ( Sun- Thu) 7:00a.m.-1:00a.m. ( Fri, Sat) 63351888*7788
Perfect for business meetings, casual tete-a-tetes or even just to wile an afternoon away , Heavenlies serves afternoon tea Monday through to Saturday and offers wide selection of specialty coffees and innovative cocktails. Live entertainment Friday to Sunday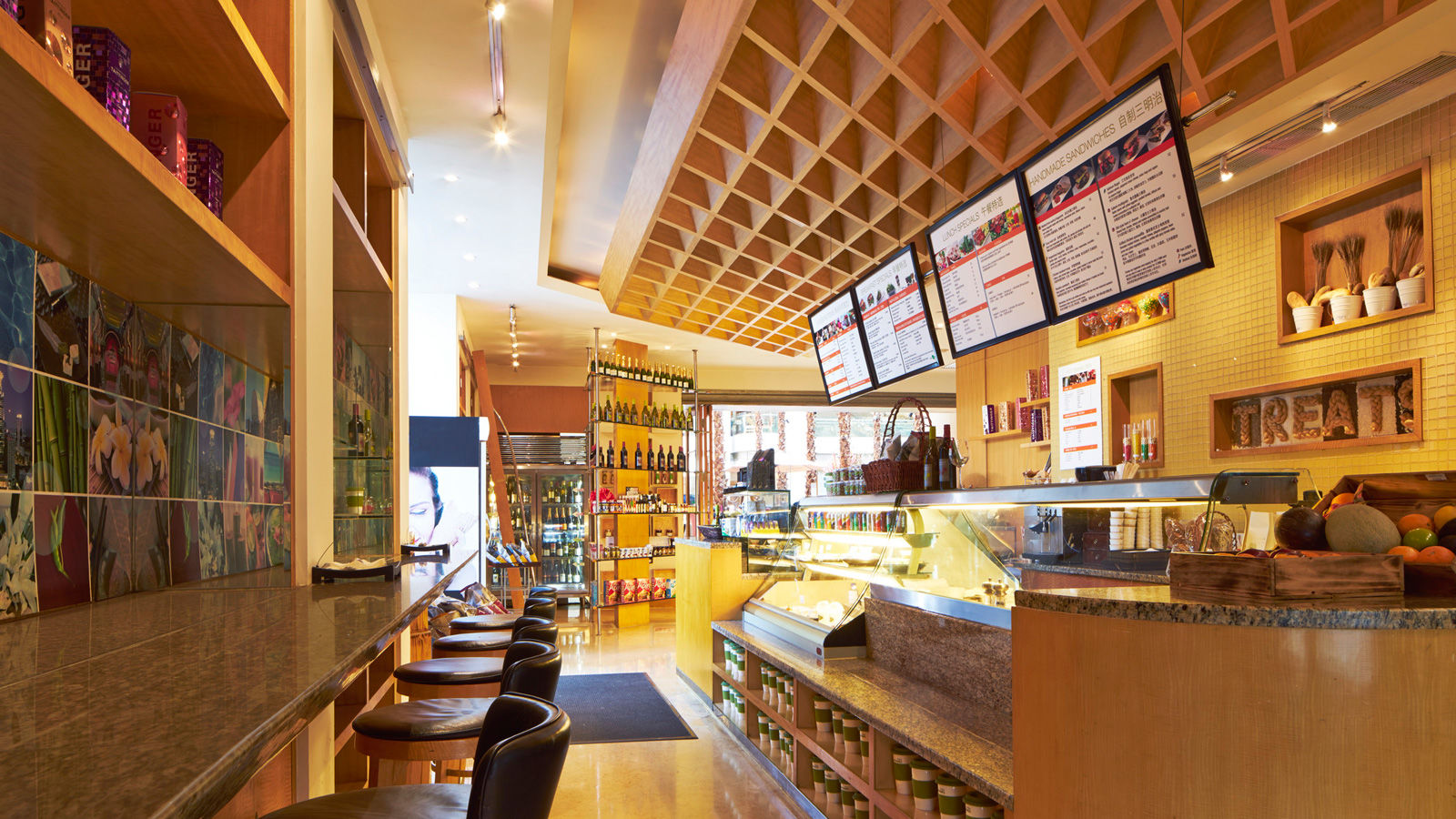 Daily Treats Level 1
7:00a.m.-9:00p.m.(daily) 63351888*7340
Looking for a tasty bite on the go? Treat yourself at Daily Treats, an award-winning, Western-style deli. Take your pick from freshly-baked pastries, specialty sandwiches, home-made chocolate and a large selection of imported wines and beverages catering to all tastes.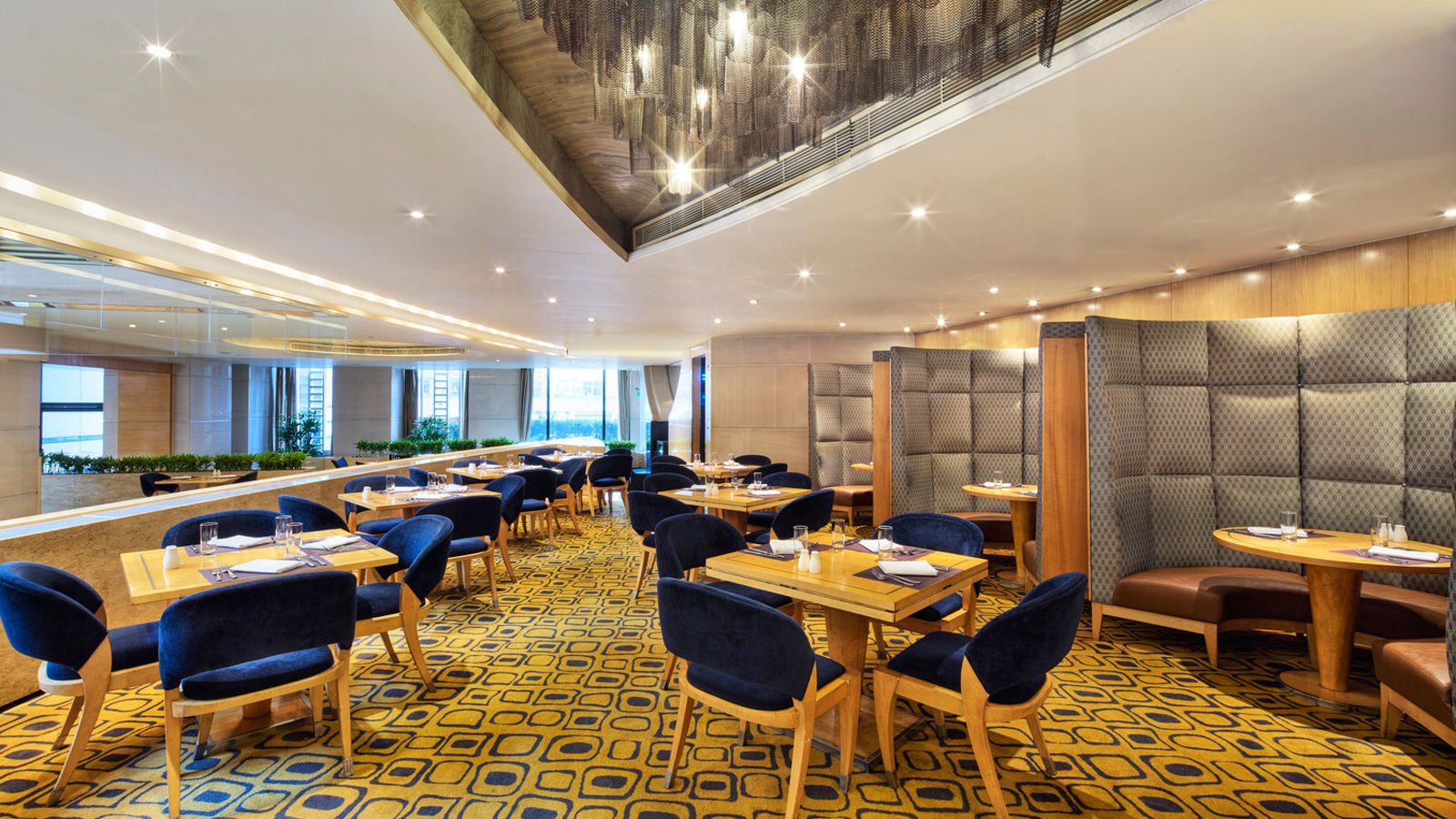 The Stage Level 1
Breakfast: 6:00a.m.- 10:30a.m. Lunch: 12:00 noon – 2:30 p.m. Dinner buffet : 6:00p.m. – 10:00p.m. Sunday Brunch: 11:30a.m. – 2:30p.m. 63351888*7350
The Stage is set for a culinary journey around the world with delicious a la carte and buffet offerings daily and is the host of our famous Sunday Brunch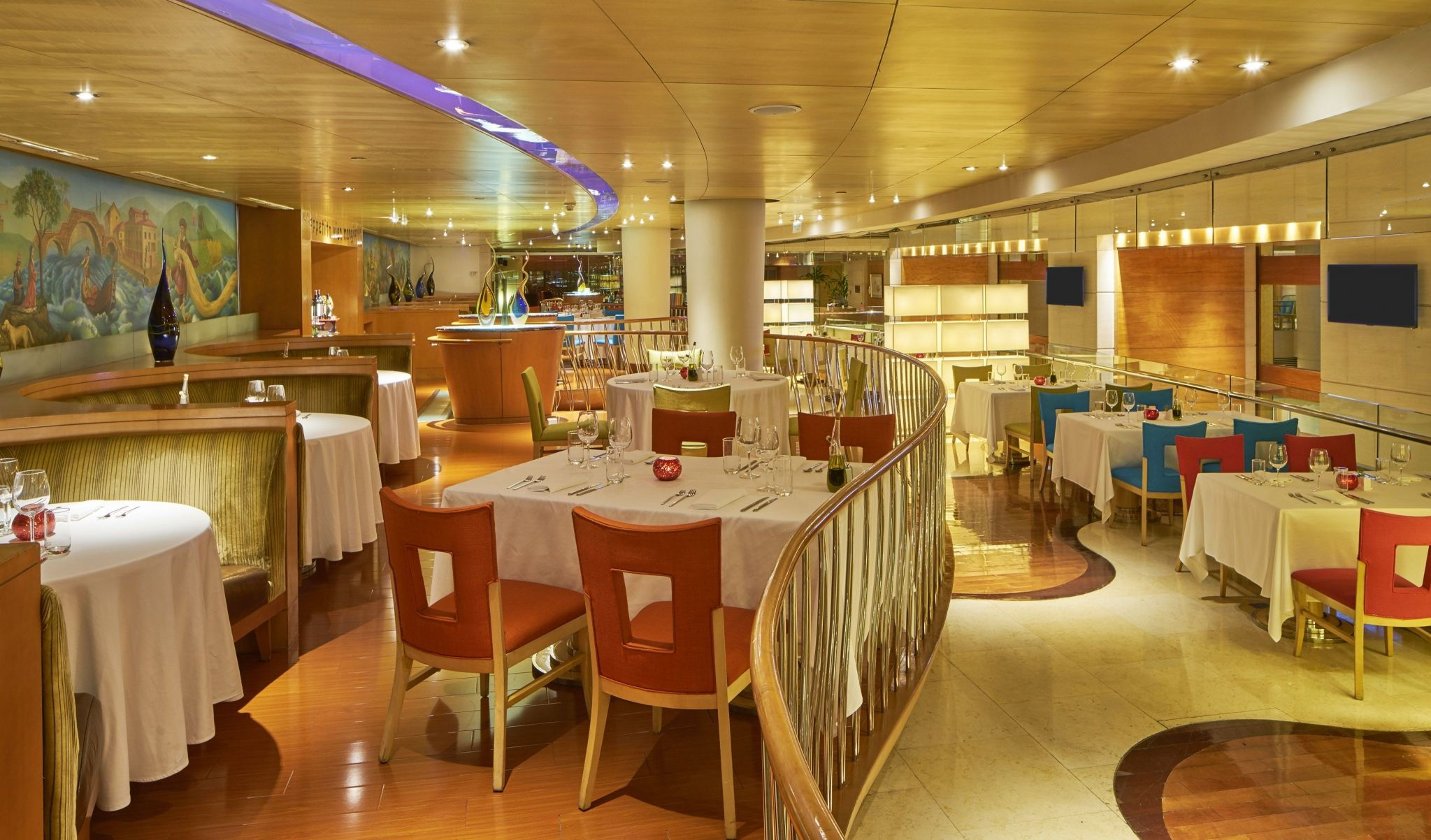 Prego Level 2
11:00a.m. – 2:30p.m. ( lunch, daily ) 6:00p.m. – 10:30p.m. ( dinner, daily ) 63351888*7360
One of the city's favorite Italian restaurants, offers the best wood-fired pizzas outside and rustic tastes of Italy right here in the heart of Shanghai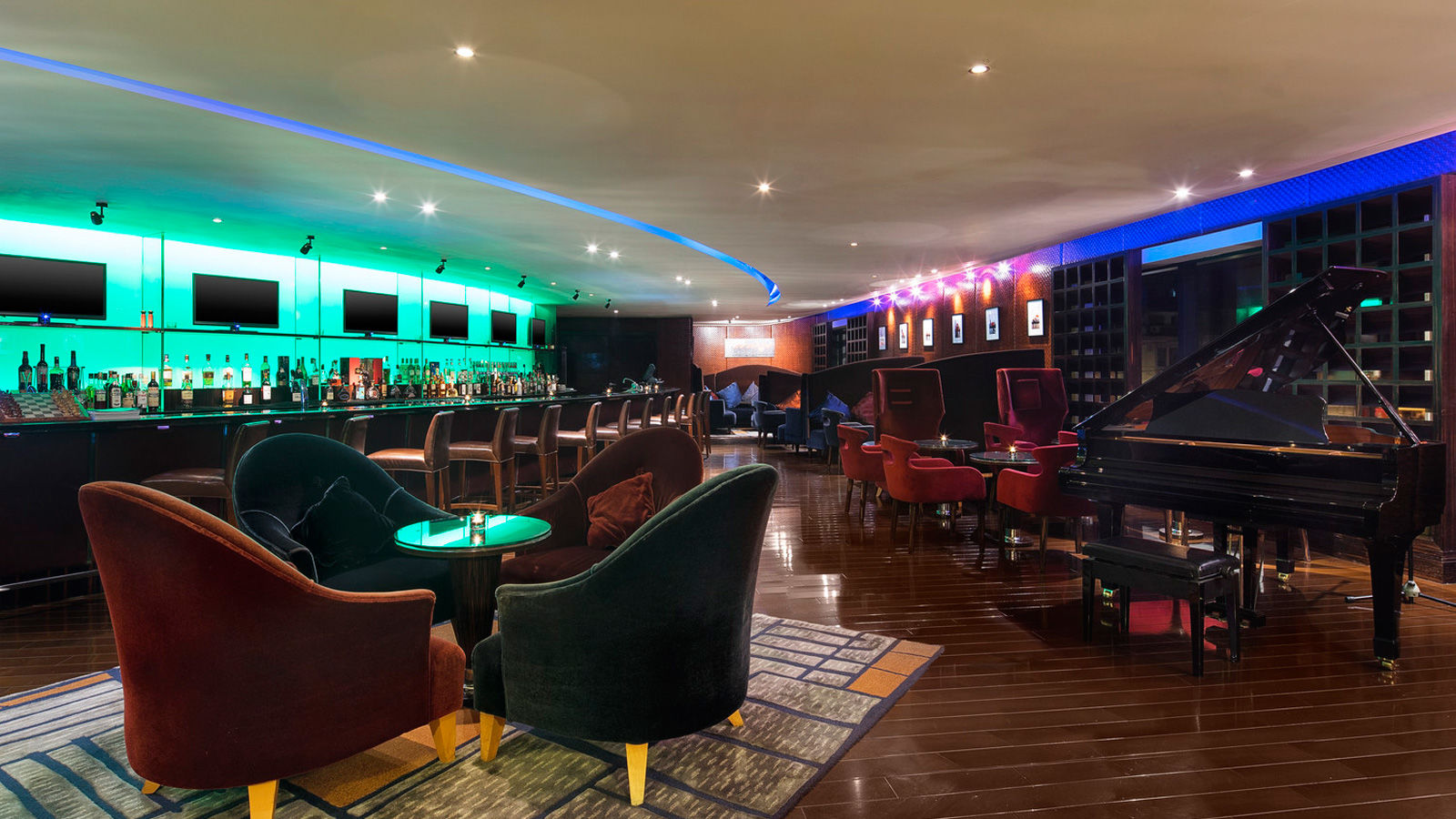 Niche Level 2
5:00p.m. – 1:00a.m. ( Sun – Thu ) 5:00p.m. – 2:00a.m. ( Fri – Sat ) 63351888*7342
Unwind and enjoy an exciting selection of champagne, wine, cognac and beer in Niche Bar. Happy hour Monday to Friday 5pm – 7pm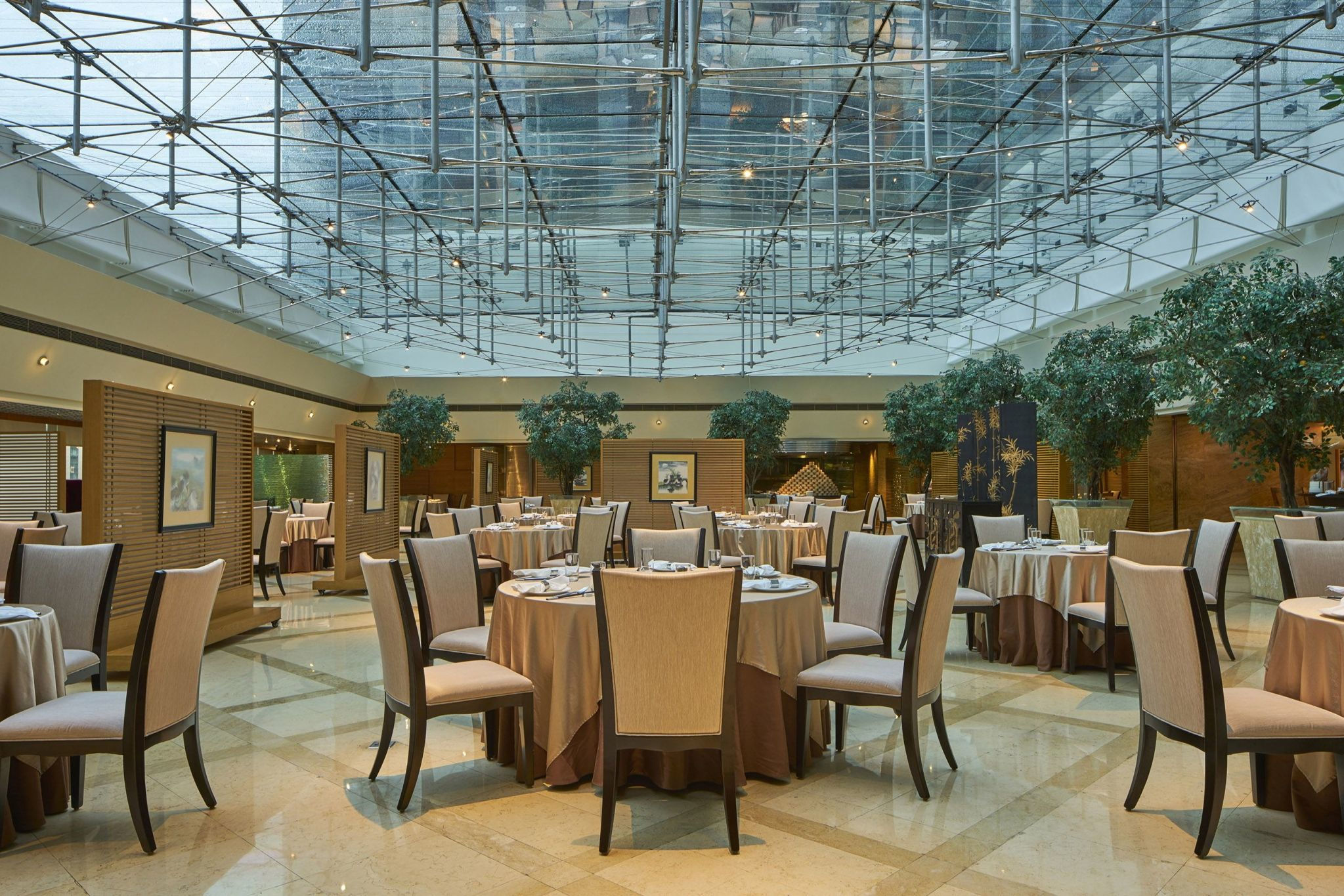 The Crystal Garden Level 5
11:30a.m. – 2:30p.m. ( lunch, daily ) 5:30p.m. – 10:30p.m. ( dinner, daily ) 63351888*7370
Bathed in natural light in a garden setting, savor delectable local creations by Chinese Master Chefs. A taste of China not to be missed
Guest Photo Gallery